display
Many TYPO3 users have mixed feelings about a version change: How smooth will the migration be? How long does it take? How expensive is it? However, this stress can be avoided – with continuous upgrading.
Every (one and a half) year a new TYPO3 version is published and confronts users of the content management system with the question: Do I have to react or can I take my time? Currently this means: After the release of version 10 in April 2020, operators of the TYPO3 application V9 can still sit back – at least in theory. For older applications, however, there is an acute need for action. Since March 31, 2020, version 8 has only been serviced with the paid Extended Long Term Support (ELTS).
Upgrade TYPO3 now or do you prefer later?
Action vs. Sitting out often follows the same pattern: In companies, decision-makers tend to prefer to wait a little longer with upgrades. The expected costs for the IT service provider do not currently fit into the budget or the company's own staff is currently fully utilized. Also: "The site is still running …" At first glance, understandable arguments, but on closer inspection they are rather short-sighted.
Security, performance, SEO: good arguments for timely upgrades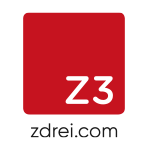 zdrei.com
Shaping change and using the opportunities of digitization: The TYPO3 Award winner zdrei.com develops innovative products in the TYPO3 environment.
Tel: +49 (0) 221 6430380
In the fast-moving IT world, there are only a few constants that will not change in the long term. But this is part of it: Hackers and cyber criminals are fundamentally more innovative than companies and web users. As a TYPO3 version gets older, the security gaps become increasingly dangerous. The operation of websites that are no longer supported by TYPO3 in terms of security means an incalculable risk, especially for companies with sensitive business processes. But in addition to the defense against dangers, timely updates also offer numerous effects that have a positive effect on the success of a website: The use of the latest technologies regularly leads to a higher system performance and lower loading times. This is not only appreciated by users, but also by search engines, which regularly reward state-of-the-art technology with a better ranking. Better to upgrade today than tomorrow to avoid building up non-technical debt.
Continuous Upgrading – the paradigm shift for upgrade projects
So how can the TYPO3 environment be kept as up-to-date as possible without the upgrade project leading to costs for the service provider that are difficult to calculate and tying up own personnel resources? Without it possibly causing a development standstill of the website for several months with its numerous coordination processes? Fortunately, strategies, processes and procedures have emerged here in order to successfully master the new challenges of the digital industry.
This is what happened with the agile project development and Continuous development a paradigm shift in corporate and work culture not only in the IT industry. Following this development, the IT service provider zdrei.com developed an upgrade product that is now marketable after a three-year test phase: Continuous upgrading.
The core idea is no longer to carry out upgrades in the form of cyclical large projects, but to implement them as part of a continuous process. The Continuous Upgrading product is offered as a service package that is billed at a binding, agreed monthly fixed price.
Avoid technical debt – take advantage of it
Instead of building up technical debts by delaying updates, which sooner or later have to be paid off anyway, continuous upgrading offers companies a multitude of advantages. The website is always up to date with regard to performance, security and SEO. As major upgrade projects are a thing of the past, the continuous process creates maximum planning and cost security for companies. By consistently avoiding major upgrade jumps, the overall costs are even significantly lower in the medium term. Since new functions can be further developed in parallel to the upgrade process without any "downtime" and current content can be discontinued up to day X, the content and function will continue to develop. An annoying feature freeze is a thing of the past.
In a whitepaper, zdrei.com presents continuous upgrading in more detail and shows how it has the potential to revolutionize the TYPO3 market. Continuous upgrading means: the greatest possible security, optimal performance, maximum planning and cost security.
Search Millions Of Tech Jobs Now Free