The Xbox Series X does not yet have an official release date, but fans of the console could have a small spoiler of what's to come. This Thursday (23), the official Halo game series channel on YouTube posted an eight-minute gameplay of the next game in the franchise: Halo Infinite. See below.
The video was made running at 60fps on the next Microsoft console and the visual is impressive. The game environment resembles that of Halo: Combat Evolved, and features the presence of Banished and the Warthog vehicle. In addition, it is possible to notice new mechanics of the game, such as the "Drop Wall", a quick shield to avoid enemy attack, and the "Grappleshot", a new way of clinging to edges, but which also affects combat.
There are several weapons options in the game, including an assault rifle and a plasma pistol. "This new equipment, together with several new weapons, opens up more freedom and flexibility for players to show their own playing styles," explained 343 Industries, the game's developer. The company also pointed out that the new additions will also be present in the multiplayer, and that new details about the mode "soon".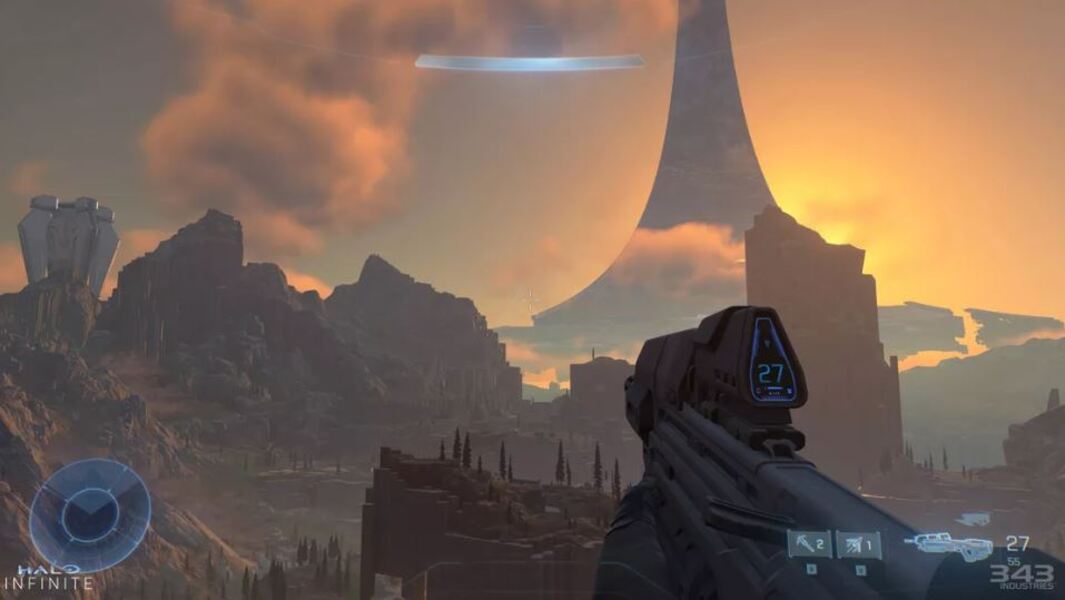 Image shows impressive scenery. Photo: Reproduo / YouTube
"This demonstration shows just a small section of the open and expansive world that we created to provide a pivotal experience", concluded the company. Halo Infinite is due to be released at the end of the year for Xbox One, computer and Xbox Series X.
Xbox 'S Series'
The Xbox Series X should not be the only Microsoft console for the new generation of video games. It has been speculated for months that the company is preparing a second platform that should be more accessible, and now the world is closer to knowing it: the company should hold an event in August to present the product.
According to theEurogamer, Microsoft's original plan was to introduce the console, which is internally called "Lockhart", in June, but so far there has been no disclosure. The idea was to present the cheapest Xbox during the E3 event, which was canceled this year, and the remote work delayed several company projects.
Via: The Verge
Microsoft Xbox Video game Console video games Xbox one halo infinite halo Xbox Series X
Search Millions Of Tech Jobs Now Free