The Legofez company is part of the childhood of many people. Recently, the building blocks giant decided to take other paths, offering products that are the result of partnerships with other world famous companies. The most recent is Nintendo.
The official Lego Twitter account released a teaser with a mysterious product. However, the secret did not last long. That's because the site VJGamer revealed that the next product launched by the company will be a replica of the original NES – affectionately known as Nintendinho in Brazil.
Are you ready to play like never before? pic.twitter.com/XuNFD7rP0B

– LEGO (@LEGO_Group) July 13, 2020
The package will include, in addition to the console, a controller, cartridge and even a TV with 'Super Mario Bros.' running. It is worth remembering that everything is just a representation of the original. Nothing works. There is only one crank next to the TV for the user to be able to control the Mario on the screen.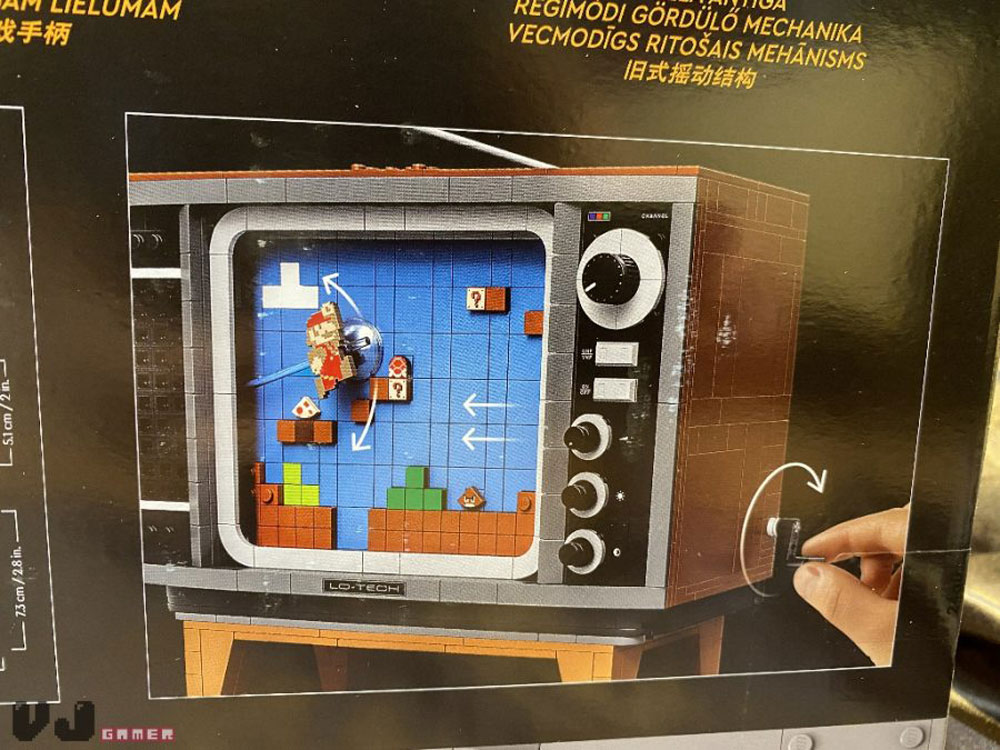 Side crank be used to control the character. Photo: VJGamer
From the shared images, it is possible to see that the kit will have 2,646 parts to be assembled. According to the website PromoBricks, the set should be launched on August 1 and should cost US $ 250 (R $ 1,340 in direct conversion).
Previous collaboration
This is not the first time that Lego has collaborated with Nintendo. A few months ago, the company announced the arrival of a kit that recreates 'Super Mario Bros.' stages, with the mustachioed plumber with a screen instead of eyes and paths that can be transformed into a board game.
The set mixes blocks and technology, all simulating the classic plumber's game. "We had to create this new way of playing together from scratch, because it's not a video game but also not a Lego," said Jonathan Bennink, design manager at Lego's Creative Play Lab. The game was developed for four years until it got off the ground. According to Bennick, the novelty is focused on freely creating stages with bricks that can be modified, adjusted and mixed with each other and with classic Lego pieces.
The main highlight of the game is Mario himself. The character is much bigger than the traditional Lego dolls and has a small screen, speakers and sensors. "a color sensor, which detects a color palette," explained Bennink.
"You can also use bricks to create floors and read the pieces, which have a small bar code. Mario has a unique reaction to these bricks: he knows when the floor starts and when he finishes, what is inside the block with a point question and take something from him. Different characters also have the code, so Mario knows whether a good or bad guy ", he added.
As of August 1, game fans will be able to purchase the so-called Lego Super Mario with prices starting at US $ 29.99 (approximately R $ 160 in direct currency conversion).
Via: Engadget
Search Millions Of Tech Jobs Now Free