There has long been talk of a possible revision to the latest Nintendo console, which we have chosen to call the Switch Pro. New information points to this new version being a reality, capable of offering 4K reproduction when connected to television and an OLED screen.
A well-known dataminer discovered data regarding a new Switch with the code name Aula and a new SoC (System on Chip) Mariko. According to SciresM Nintendo has been working on this review for about two years with a primary focus on improvements to the screen and performance of the Switch.
Nintendo Switch Pro looks more and more real!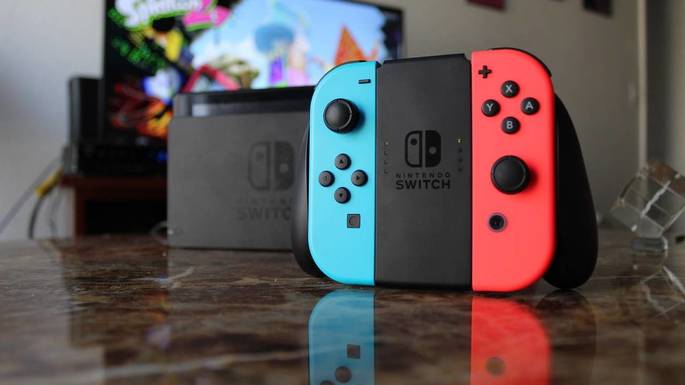 It seems certain that this new console will finally update its panel, but there is still uncertainty regarding the resolution. The dataminer guarantees that there are references in the code to 4K, but this can only be for when the Switch is in its "dock" connected to the television.
The Aula firmware is compatible with a chip from Realtek that has the designation "4K UHD multimedia SoC." It is possible that this is contained in the dock and not on the tablet, which would justify being able to start playing in 4K.
In portable mode the resolution may be lower, but it is already a significant improvement over the current model, which is beginning to lag far behind today's requirements.
The SoC Mariko will also allow for superior performance and greater autonomy, but if Nintendo has to sacrifice something it will be the battery.
This option can allow the Japanese brand to increase clock speeds and thus be able to run games at higher resolutions on television.
New Switch may arrive soon
Although there is a lot of talk about this possible new version of Switch, I believe this year will bring us news on the topic. The new generation of consoles is there and the computer hardware has taken a leap too big for Nintendo to remain unconcerned about keeping up with the trend.
Even taking into account that the audience of Big N will not have major concerns in terms of top-of-the-range features, gaming machines are today also multimedia centers.
That said, the brand will certainly not want to miss the opportunity to win more players and start thinking about launching games and applications that take advantage of more advanced hardware.
4gnews editors recommend:
Search Millions Of Tech Jobs Now Free