The expectation surrounding the new midrange of OnePlus is huge, after five years away from this market segment. The OnePlus Nord is about to be presented and, behold, the Chinese company itself shows us its new product.
The images are taken from the documentary that OnePlus will soon release about Nord's development. Although the quality is not great, you can see how the equipment will be.
OnePlus Nord screen resembles a Huawei P40
The presence of two front cameras on the OnePlus Nord is the first thing that strikes us after seeing the images above. Coinciding with the latest rumors, we see a punch hole that quickly reminded me of the Huawei P40.
The most curious data comes when we analyze the rear of the OnePlus Nord. Its three chambers are aligned in a very peculiar way and I believe it is one of those traits that one adores or hates.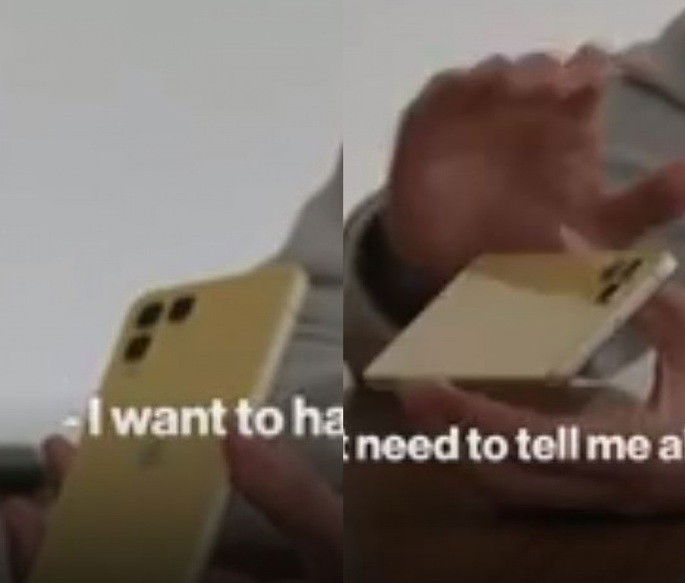 The size of the lenses reminds us of the iPhone 11 Pro, however, its arrangement is a little different. We have two lenses, side by side, at the top and the third is below alone.
It is important to note that this will be a prototype of the smartphone, but to appear in this documentary it will be very close to the final product. Furthermore, it coincides with the latest rumors regarding the equipment.
OnePlus Nord will cost less than 500 €
In the same video, where these images were taken, we heard Pete Lau talk about the price of OnePlus Nord. According to the executive, this smartphone will cost less than 500 €.
The latest rumors were that the OnePlus Nord could be around € 300, but that now seems unlikely. If that were the case, I believe that Pete Lau would be proud to mention this ceiling. That said, I believe the final price of the smartphone will be around € 450.
OnePlus Nord pre-order is about to start
Although the date of presentation of the OnePlus Nord is not known, the company has already announced the start of its pre-sale phase. This will start tomorrow, July 1st.
Interested parties will have to make a payment of € 20, which will later be converted into a voucher, of the same value, to reduce the purchase of the smartphone. To motivate interested parties to enter this phase, OnePlus promises exclusive gifts that have not yet been discriminated against.
4gnews editors recommend: