Finally! The year that seemed to have no end, is about to stay in the mirrors of all of us, and we can finally say goodbye to 2020. This was probably the most atypical year in recent decades, infested with unforeseen events and battles that even in our worst nightmares we would never have imagined. .
It is true that, like the overwhelming majority of markets, smartphones have faced difficult times, seeing the number of sales plummet. However, not everything was negative and we were also pleased to see fantastic innovations that could shape the future of smartphones.
Throughout the year, many smartphones were launched on the market, growing new segments and solidifying the offer of others that are already very competitive. So, here I leave the list that frames those that were for me the 5 best surprises of 2020.
LG Wing, the revolution that could shape the smartphones of the future
This was for me the smartphone that really revolutionized in 2020, despite clearly not being able to win the hearts of all users. It is far from perfect, but that is a point that all smartphones that try to innovate have in common.
The possible uses of its two screens are virtually infinite, requiring only programmers to start taking advantage of this new format.
Whether during game sessions, Netflix and Chill or even to see the ball while exchanging messages with friends, this is a design that truly fascinated me this year. However, it is necessary to be realistic and be aware that in order to follow this line, it is necessary that other manufacturers also decide to bet on something similar.
Samsung Galaxy Z Flip, the foldable smartphone with the only design that makes sense
Far from being the perfect foldable smartphone, the Galaxy Z Flip is the only foldable smartphone from Samsung that has, in my opinion, the only design that really makes sense.
The approach presented by the Galaxy Fold just doesn't convince me. I see much more benefits and utilities in trying to transform a big screen smartphone, into a small mobile phone easy to put in your pocket, than to transform it into a "mini tablet".
Still, it remains impossible to ignore the price charged in this segment of foldable smartphones and also the ease with which they are damaged. Let us hope, then, that in 2021, we will see foldable smartphones arriving with much more robust screens and more affordable prices.
Samsung Galaxy Note 20 Ultra, most likely the best smartphone of 2020
I am one of the people who consider it absurd to pay more than € 1,000 for a smartphone, especially if it is one of those that still has a traditional design. However, I cannot ignore all that the Samsung Galaxy Note 20 Ultra has to offer.
Whether in the photographic segment, screen quality or "pure" performance, this is a smartphone that can hardly find a rival to match in 2020.
Then, adding the S Pen to the equation and everything this year's model brings to increase user productivity, it would be impossible not to put the Galaxy Note 20 Ultra on my list of my 5 favorite smartphones in 2020.
Xiaomi Mi 10T Pro, synonymous with perfect price / quality ratio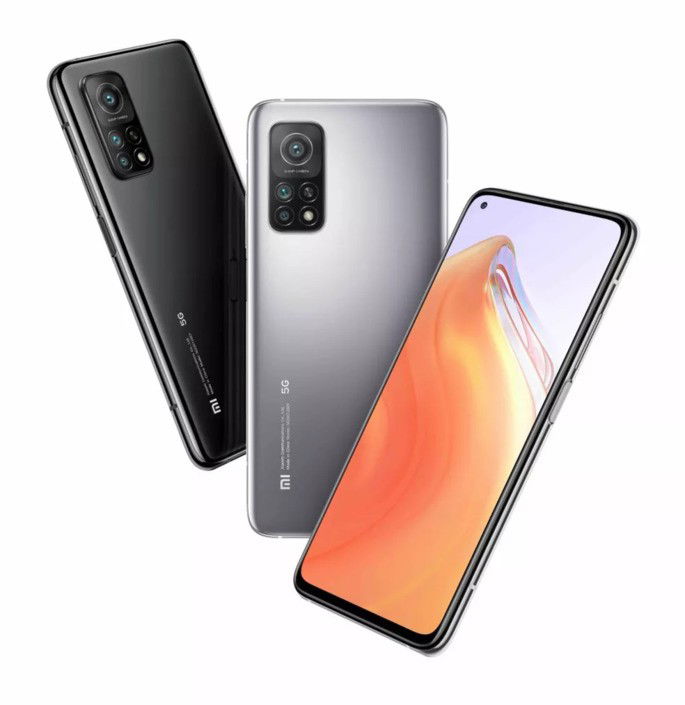 Obviously this list could not miss a smartphone from Xiaomi, one of the manufacturers that continues to surprise more and more with each passing year. Despite all the difficulties faced throughout 2020, Xiaomi has always continued to "pull a cart" and present incredible figures quarter after quarter.
Among all the smartphones it presented this year (excluding the Mi 11), the Xiaomi Mi 10T Pro would most likely be the smartphone it would buy today. It manages to offer a price / quality ratio that shames its rivals.
With this smartphone, you will always be guaranteed a fantastic balance in all segments, guaranteeing exemplary performance in games, productivity, photography, autonomy, and everything in between.
iPhone 12 mini, the only Apple smartphone that makes me tempted!
I have never been an iPhone user, following with preference for the world of Android smartphones since my old Samsung Galaxy S (yes, the first). However, with the passing of the years and with my priorities changing at a frightening pace, I increasingly see the move to the world of the apple as an increasingly likely reality.
Thanks to its compact design, enviable performance and (relatively) affordable price, the iPhone 12 mini would be the only 2020 model that could convince me to drop my beloved Android. However, for that to happen, just doing all-in in the Apple world and renew ALL of my gadgets.
In other words, unless a miracle happens, I don't think it will even happen in 2021!
4gnews editors recommend:
Search Millions Of Tech Jobs Now Free