This article is all about how to mine cryptocurrency using GPU also called Graphics Processing Unit. There are many methods to mine cryptocurrency and also there are many cryptocurrencies to mine. So Can you mine Ether? Two fundamental things you need to decide on is Which cryptocurrency to mine and how to mine cryptocurrency to get most profit but at the same time mining set up is very easy, hassle free.
In this article, I am going to describe you how to mine cryptocurrency using GPU and the crypto we selected to mine is ETH also called Ether or Ethereum.
So this post is also about how to mine Ether. So question comes can you mine Ether?
Answer is yes, its very easy and profitable at the time I am writing this article. Without further this and that, lets get to the points.
How to mine cryptocurrency using GPU on Windows 10.
1. Choose hardware computer
2. Choose GPU
3. Choose mining pool
4. Configure hardware for download and drivers
5. Clocking GPU for power usage and hashrate
6. Download mining software
7. Start Mining by running batch file
1. Choose hardware or computer for mining
Without taking time, I will request you to buy any fast gaming computer also called gaming desktop that has Nvidia GPU.
Mytrix Gamer Master 3060 Gaming Desktop, AMD Ryzen 5 5600X Hexa-Core, GeForce RTX 3060 12GB, 8GB RAM, 1TB PCIe SSD+2TB HDD, HDMI/DP, Wi-Fi, RJ-45, RGB, Mytrix_HDMI 2.1 Cable, Win 10
【ESPORTS READY GAMING DESKTOP】Based on the new 7nm "Zen 3" architecture, the Ryzen 5 5600X offers 6 cores (12 threads) and 4.6 GHz Max Boost Clock. Whether you are playing the latest games, designing the next skyscraper, or crunching data, the AMD Ryzen 5000 series desktop processors deliver outstanding performance to handle it all—and more
【OUTPLAY THE COMPETITION WITH RTX 3060】GeForce RTX 3060 delivers the ultimate gaming experience. These sleek, powerful gaming rigs are powered by the new Ampere RTX architecture. The Geforce RTX 3060 graphics bring real-time ray tracing, artificial intelligence, powerful DLSS technology and up to 8K gaming experience
【LIGHTING FAST MEMORY AND SSD STORAGE】Ultra-fast DDR4 DIMM RAM and NVMe M.2 Solid State Drive bring you an unparalleled gaming experience. Higher efficiency makes your work easier and play better
【POWERFUL AIR COOLING】Enjoying AAA games is definitely a breeze for you. The Gamer Supreme features four system cooling fans; three in the front pulling cool air to circulate inside desktop and one in the rear to push out all the heat, exiting the build
【MULTIPLE PORTS AVAILABLE】Extend your PC to other external devices easily. Front: 3x USB Type-A; 1x headphone jack; 1x microphone jack; Rear: 7x USB Type-A; 1x USB Type-C; 3x Audio ports; 1x RJ-45; 2x HDMI; 3x DisplayPort
Skytech Shadow 3.0 Gaming PC Desktop - AMD Ryzen 5 3600 3.6GHz, RTX 3060 Ti 8GB GDDR6, 16GB DDR4 3000, 1TB NVMe SSD, 600W Gold PSU, AC WiFi, Windows 10 Home 64-bit
✔ AMD Ryzen 5 3600 6-Core 3.6 GHz (4.2 GHz Turbo) CPU Processor | 1TB NVMe SSD
✔ GeForce RTX 3060 Ti GDDR6 8GB Graphics Card (Brand May Varies) | 16GB DDR4 3000MHz Gaming Memory | Windows 10 Home 64-bit
✔ 802.11AC | No Bloatware | Graphic output options include 1 x HDMI, and 1 x Display Port Guranteed, Additional Ports may vary | USB Ports Including 2.0, 3.0, and 3.2 Gen1 Ports | HD Audio and Mic | Free Gaming Keyboard and Mouse
✔ Heatsink & 3 x RGB Fans | Powered by 80 Plus Gold Certified 600 Watt Power Supply | Skytech Shadow Gaming Case with Tempered Glass – Black
✔ 1 Year Warranty on Parts and Labor | Lifetime Free Technical Support | Assembled in the USA | This powerful gaming PC is capable of running all your favorite games such as World of Warcraft, League of Legends, Grand Theft Auto V, Apex Legends, Fortnite, Roblox, PLAYERUNKNOWN's Battlegrounds, Overwatch, Counter-Strike: Global Offensive, Battlefield V, Minecraft, The Division 2, and more at High to Ultra settings, crisp 1440p Full HD resolution and smooth 60+ FPS game play.
2. Choose GPU
Nvidia or AMD are 2 solid choices for GPU since both are good for mining. I will go for Nvidia since they have been making high performing GPUs for long time and are market leader in GPU niche.
Our selection based on price and performance is
ZOTAC Gaming GeForce RTX 3060 Ti Twin Edge OC LHR 8GB GDDR6 256-bit 14 Gbps PCIE 4.0 Gaming Graphics Card, IceStorm 2.0 Advanced Cooling, Active Fan Control, Freeze Fan Stop ZT-A30610H-10MLHR
NVIDIA Ampere architecture, 2nd Gen Ray Tracing Cores, 3rd Gen Tensor Cores
Boost Clock 1695 MHz, 8GB 256-bit GDDR6, 14 Gbps, PCIE 4.0; Low Hash Rate (LHR) 25 MH/s ETH hash rate (est.)
White LED Logo Lighting, IceStorm 2.0 Advanced Cooling, Active Fan Control, Freeze Fan Stop, Metal Backplate
8K Ready, 4 Display Ready, HDCP 2.3, VR Ready
3 x DisplayPort 1.4a, 1 x HDMI 2.1, DirectX 12 Ultimate, Vulkan RT API, OpenGL 4.6
Table for GPU models with Memory Clock Hertz power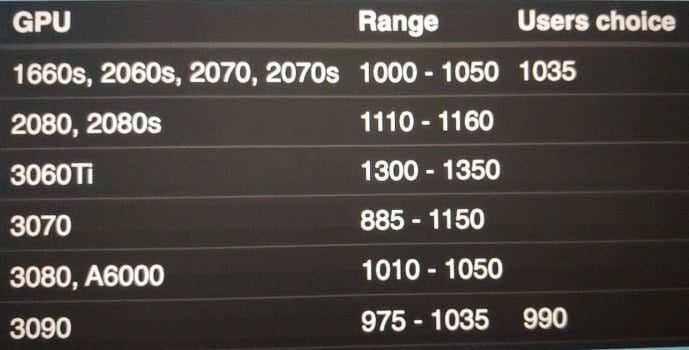 3. Choose mining pool
There are several famous mining pools for Ethereum. I have personally tried many, verified hash rates for Ethereum and also verified earnings, stability, pool availability. They both charge 1% fee. So our selection based on our time consuming experience is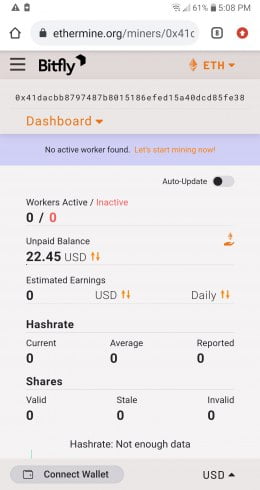 I like both flexpool and ethermine, but since flexpool is little newer than ethermine, they seem to payout better and especially hash rate is slightly better that ethermine in my case so below setup is for flexpool.io
4. Configure hardware for download and drivers
Create a folder and make that folder under exception for virus check when download, that way mining software can be downloaded in this location. Read here on how to Add an exclusion to Windows Security. Since this computer is only used for mining, turn off windows updates.
Next very important software is GPU driver. For Nvidia go to this official Nvidia site and download latest GeoForce RTX 3060 ti driver for Windows operating system. Link is
https://www.nvidia.com/en-us/geforce/drivers/
Select below values to download your GPU driver for NVIDIA.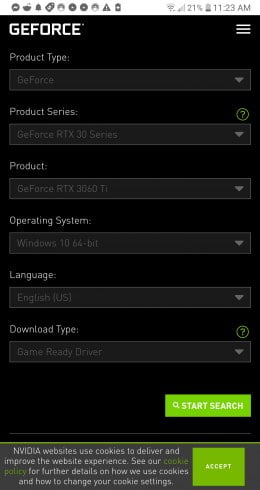 Last one people forget is, turn of computer sleep or shutdown when inactive. Incase your computer restarts, you want the mining to start automatically, so add the T-Rex mining batch file in start up folder.
You might want smart power outlet also called WIFI outlet which shows power watt usage and ability to shut down computer if mining is stopped but you are not near computer.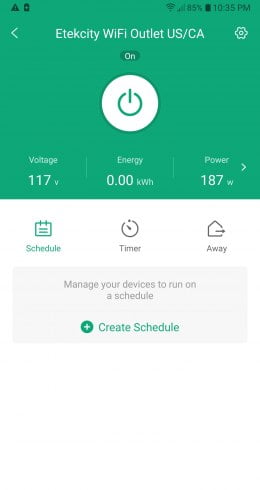 5. Clocking GPU for power usage and hashrate
Another very important software MSI. You can download it from Here – MSI Afterburner Download
Launch the exe and change core clock, memory clock and power as shown below. This is the most ideally optimization we came up with after several hours or changes and apply, for
Geo Force RTX 3060 ti NVIDIA Graphics card.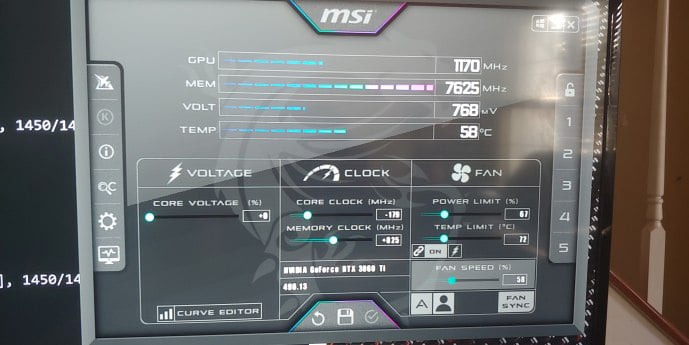 6. Download mining software
For Nvidia GPU and Ethereum mining on Windows OS, T-Rex is the best mining software. Download T-Rex mining software from Releases · trexminer/T-Rex · GitHub
Then edit batch file like
t-rex.exe -a ethash -o stratum+ssl://eth-us-east.flexpool.io:5555 -o stratum+ssl://eth-us-west.flexpool.io:5555 -u WALLET_ADDRESS -p x -w WORKER_NAME
Where wallet address is your Ethereum wallet address and worker name can be any word.
7. Start Mining by running batch file
Open above batch file and see below message with out error.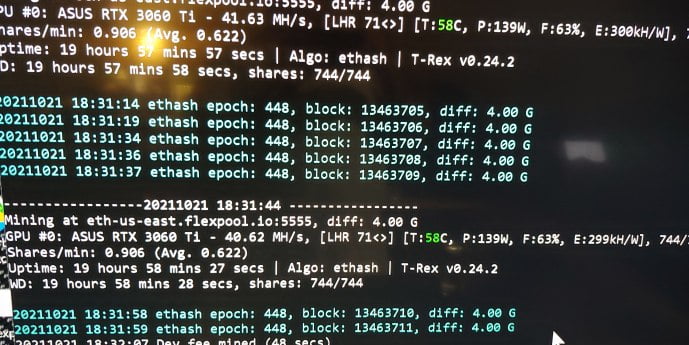 As the mining software T-rex is showing – I have mining hashrate of around 41MH/s on Ether hash algorithm using NVIDIA GEO FORCE RTX 3600 Ti. Power use is 139W which is very good.
8. Final Thoughts & Conclusion
If somehow your GPU card is acting funny or you are not getting full Hashrate around 40MH/s after GPU Clocking is done, you can uninstall GPU driver using below software, reinstall GPU driver shown in above step, then restart batch file. Download Display Driver Uninstaller Download version 18.0.4.5